Our Mission & Vision
The mission of the Maine Chapter of the American Academy of Pediatrics is to improve the lives of children and adolescents in Maine.
Our vision is to be the leading authority, advocate, and voice for the health of Maine's children and for the profession of pediatrics.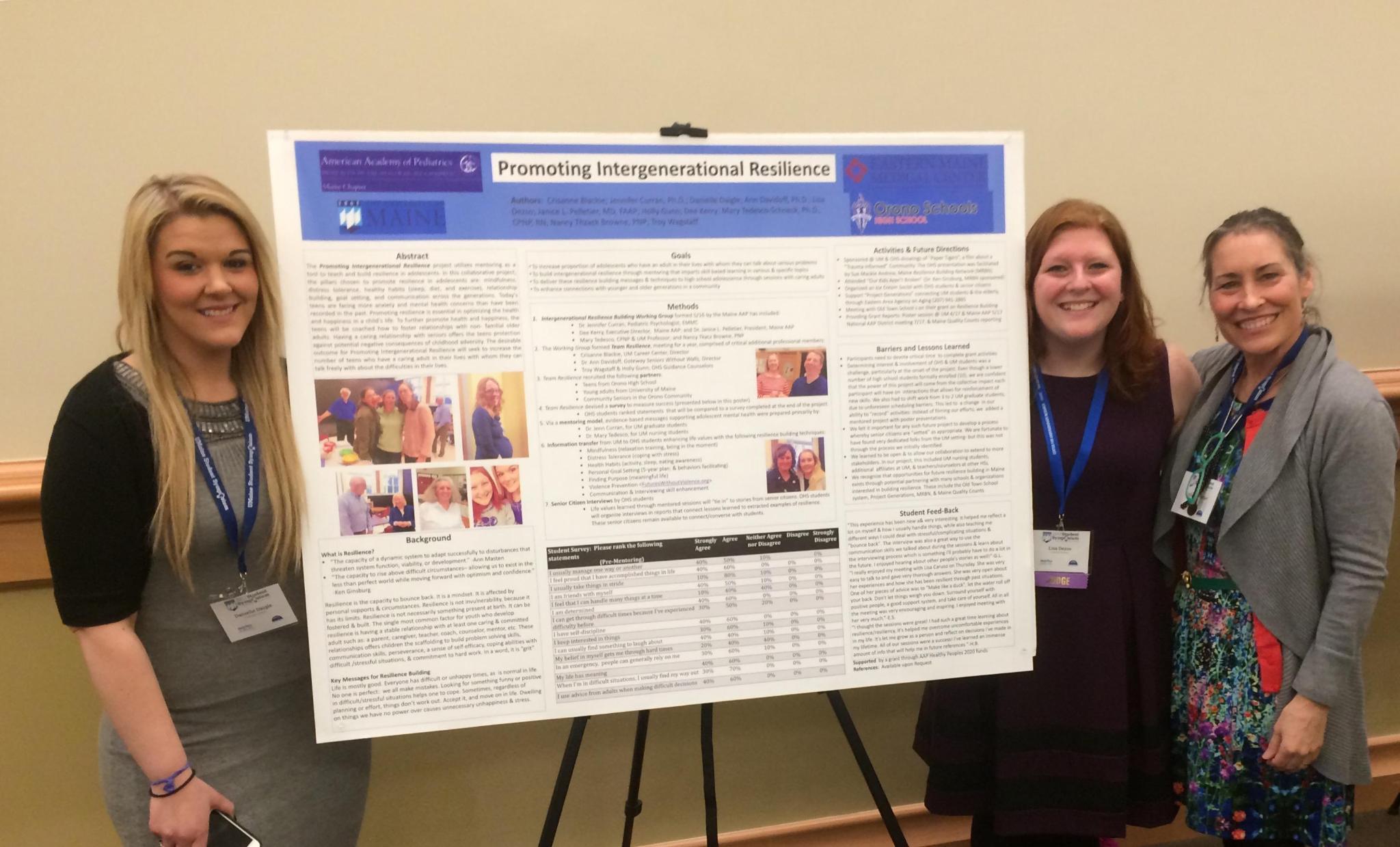 Dr. Pelletier and UMO students Lisa Dezko and Danielle Daigle present their poster on Intergenerational Reslience.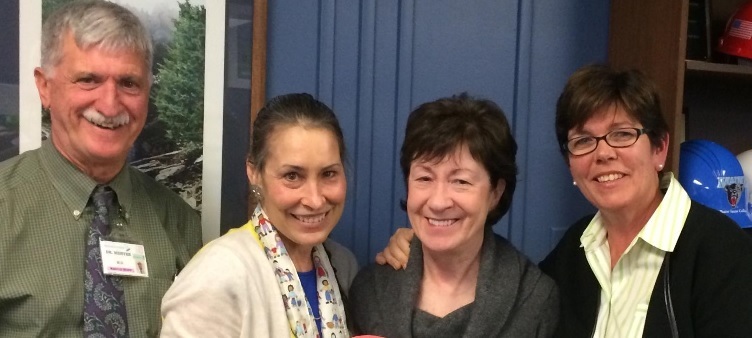 Drs. Jan Pelletier, Past President, Stephen Meister, MAAP President, and Adrienne Carmack, Foster Care Chair, met with Senator Collins to discuss improving assessment and services to foster children & helping kids who have experienced trauma and/or abuse, and strategies to help kids struggling with substance abuse.