Our Mission & Vision
The mission of the Maine Chapter of the American Academy of Pediatrics is to improve the lives of children and adolescents in Maine.
Our vision is to be the leading authority, advocate, and voice for the health of Maine's children and for the profession of pediatrics.
The Maine Chapter was awarded the 2015 Outstanding Small Chapter by the National AAP at their annual meeting in Chicago, March 2016.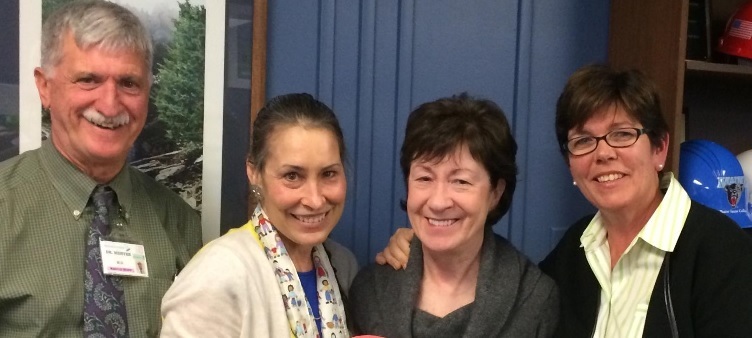 Drs. Jan Pelletier, EMMC (Maine AAP Pres), Stephen Meister, MaineGeneral (Maine AAP Pres Elect) and Adrienne Carmack, Penobscot Community Health, (Maine AAP Foster Care Chair) met with Senator Susan Collins today to discuss improving assessment and services to foster children, helping kids who have experienced trauma and abuse, and strategize on ways we can collaborate to reduce substance abuse among adolescents in Maine.