Our Mission & Vision
The mission of the Maine Chapter of the American Academy of Pediatrics is to improve the lives of children and adolescents in Maine.
Our vision is to be the leading authority, advocate, and voice for the health of Maine's children and for the profession of pediatrics.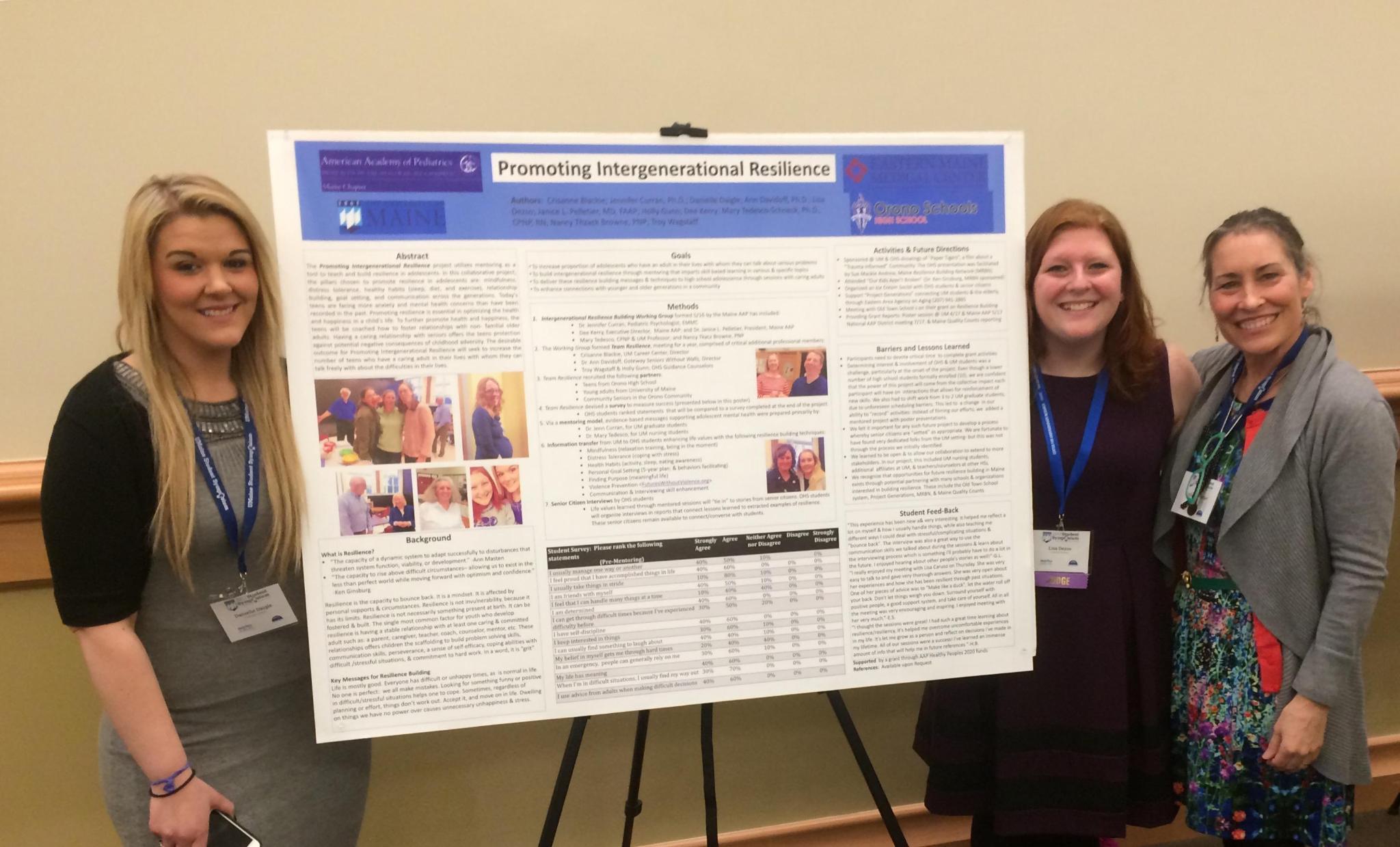 Dr. Pelletier and UMO students Lisa Dezko and Danielle Daigle present their poster on Intergenerational Reslience.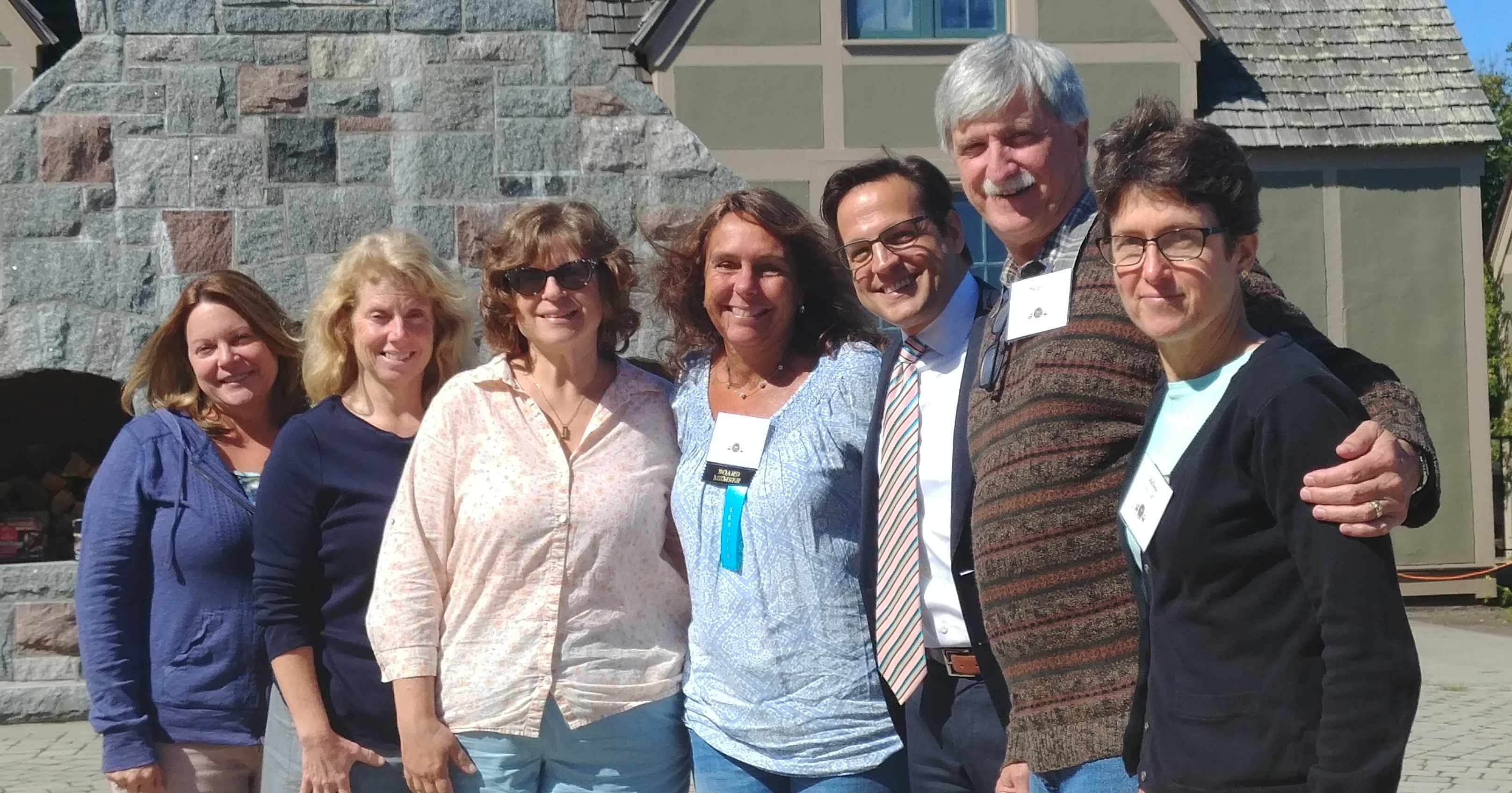 Pictured here with some of the pediatrician attendees...Mark Del Monte, JD, the Chief Deputy and Senior Vice President, Advocacy and External Affairs for the National AAP was a panel speaker at the MMA and Maine AAP joint conference in Bar Harbor in September.