Member Spotlight: Lynne Tetreault, MD, FAAP - Homelessness in Portland and the Preble Street Teen Center
Posted on April 03, 2022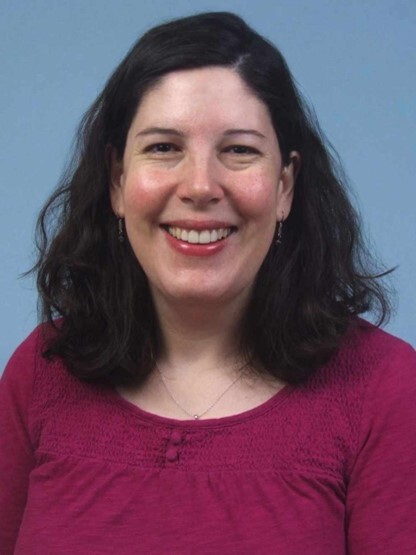 "The situation of our teens experiencing homelessness is not something we hear about often enough." Dr. Lynne Tetreault, a board-certified pediatrician at Maine Medical Partners, started working with homeless teens during her residency in 1995. She had always wanted to work with kids experiencing housing instability, and so Dr. Tetreault began volunteering at Grace Church in Portland on the weekends, and her work as a volunteer soon took a medical role. After months of assisting the director of the weekend program for teens with housing instability, she soon came up with the idea of opening a clinic for teens in the ladies' parlor room in the church. She helped Dr. Anne Lemire, her mentor, gather donations of medical equipment and supplies, and through their efforts, and the church donating the space, the clinic was opened in 1996.
Later, what started as a medical clinic in an old church parlor room evolved into a haven for young teens; this new multi-pronged collaborative is a place where homeless or runaway teens can earn their GED, receive mental health or substance abuse counseling, drop in to stay warm and have food, and talk with social workers who can help them get back on their feet and find permanent housing and a job. Over time, she recruited residents to help with the clinic as she moved on to become an attending preceptor. Today, that place is known as Teen Clinic and is part of the collaborative at the Preble Street Teen Center.

The Teen Center has adolescents come from all over the state for their services. Dr. Tetreault's work with the teen clinic created a domino effect that allowed kids to feel safe and healthy during an incredibly stressful and uncertain time in their lives. According to data from the Department of Education, nearly 25% of families in Maine with children under 18 have a categorically high housing burden in 2019. In addition, there is increasing evidence showing that homelessness and poverty both increase a child's risk of inadequate health care access, chronic illnesses, and interrupted educational experiences. With the help of the Preble Street Teen Center, Maine's youth can address these issues, and start to turn their lives around.
Over the course of the COVID-19 pandemic, pediatric homelessness has been compounded by both an increased risk of transmission and infection of Maine youth, as well as increasing costs of food, health care, and other necessities for maintaining health. According to the Maine CDC, the plurality of COVID-19 cases in Maine are occurring in those under age 20. Maine's homeless youth is now more vulnerable than ever, and children who are homeless deserve advocacy that will lead to greater access to appropriate medical care such as vaccines, housing security, better educational opportunities, and policies that will protect the future of these children. As you can imagine, the pandemic has also made it difficult for shelters like the Teen Center to run, though we hope to see this change for the better in the near future.
Leaders like Dr. Lynne Tetreault have greatly impacted how we view homelessness; namely, being homeless does not mean that one is helpless – mentorship matters. She focused her work on developing strong relationships with these teens: "Back when resident physicians would help out at the clinic, we not only provided care but also brought a talent. For example, if a resident played guitar they would try to give lesson. Other times, some would play basketball in the gym or just try to bond with them to foster a mentorship experience for the teens" says Dr. Tetreault. The teens at Preble Street are resilient and capable. With the right resources and guidance, these kids can have the chance that they deserve. As members of the MAAP, following the example of Dr. Tetreault when connecting with pediatric patients who may be experiencing housing instability is crucial for ensuring the best outcomes.
One of the most important things that physicians and families alike can do is share resources with those in need. For example, the McKinney-Vento Act helps to stop the educational interruption that is associated with homelessness and poverty by providing stability and support for children in grades pre-K through 12. Shedding more light on resources like the McKinney-Vento Act and other Maine legislations, as well as signs of homelessness and housing instability, is extra important throughout this pandemic. Our pediatricians across the state can serve as a real force for change when we understand the connections between health, housing, and other social determinants amongst Maine's kids. Addressing youth homelessness in Maine both in the form of appropriate screening in the office and advocacy at the legislative level will help to open doors for families in need. Thank you, Dr. Tetreault, for helping to create a place where Maine teens can know that they are safe and cared for as they place the foothold for their next steps in life.

Written by Thomas LaJoie, MS3 at Tufts University School of Medicine, Student Representative on the MAAP Board of Directors